NEWS
Ivanka Trump Confirms Donald's Hair Is Real!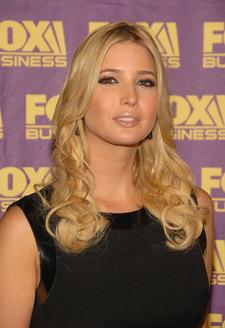 This morning on Good Day New York, Donald Trump's business-savvy little girl, Ivanka Trump, sat down with reporter Anne Craig. And while the Celebrity Apprentice star admits that she may have a head for business, she doesn't quite yet have a great maternal instinct.
"My attention span is that of basically my baby brother, Barron," she explained. "So I play with him for five minutes and throw him back to Melania when he starts crying."
Article continues below advertisement
Ivanka, known just as much for her model good looks as for her rich pop, wasn't always that comfortable with being an object of male desire. "Yes, I was on the cover of Stuff and Forbes. I'm not afraid to be sexy and have a little fun," she said, "I am confident enough now… but I think two years ago, it would have been much harder for me to play on the duality of serious business profession and young woman."
Of course, the biggest Trump-related rumor of all isn't about Ivanka, but about her dad's famously floppy mop of hair. "He does have a bit of a comb-over," admitted Ivanka. "I've asked Melania if that's styled after anyone in particular and she claims no but we'll see… People talk about the fact that it may be my dad's hair is a piece. It's 100% real and his hair."