NEWS
Ivanka Trump & Hubby Hope for Family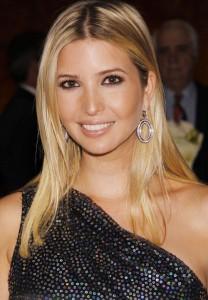 Seeing brother Donald Trump Jr. and wife Vanessa as parents to Kai, 3, and Donald III, 17 months, has encouraged little sister Ivanka and her hubby Jared Kushner to start a family of their own.
"Oh, it's so exciting," Ivanka, 28, who wed the New York Observer publisher last year, tells me during HP's "LaserJet Pays You Back" event held in NYC. "My brother is over-the-moon, and he's an amazing father. And his wife is an incredible mother to their two beautiful children. It's very encouraging to see such a happy, beautiful family, and I hope to have one of my own one day."
MORE ON:
Red Carpet Confidential
Article continues below advertisement
Meanwhile, the power couple enjoys marital bliss.
"We love spending time together," she says. "We're newlyweds, so we sort of can't get enough of each other. We try to make the time to be together. We have many similarities in terms of our interests, and that always leaves us with a lot to talk about."
While they may be fierce competitors in their careers, they keep their home lives serene.
"I don't think we are competitive with each other, and I don't think it would be healthy to be competitive with each other. We are very supportive of each other, and that is what's ultimately most important."
Here's my pic with Ivanka: