NEWS
Ivanka Trump Stalker Pleads Guilty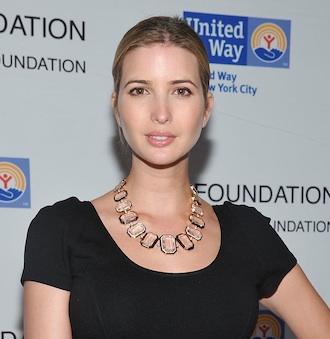 Ivanka Trump's crazy stalker confessed yesterday to two years of raging fear against the mogul and low and behold, the judge set him free.
OK! NEWS: IVANKA TRUMP BABY DAUGHTER'S NAME REVEALED BY DONALD TRUMP — ARABELLA ROSE
According to the New York Daily News, Justin Massier once indicated he was under the influence of aliens and spent most of the past year in a psychiatric ward. After a NYC Supreme Court Judge asked him if he sent threatening letters, e-mails and packages to Ivanka in order to woo her, he responded, "Yes, your honor." Justin Messler pleaded guilty to a misdemeaner aggravated harassment charge for sending a ton of e-mails, texts and tweets from 2008 to 2010. One of them was so creepy that it included a picture of himself drenched in blood! OK! NEWS: IVANKA TRUMP TWEETS BIRTH ANNOUNCEMENT! Not only that, the 29-year-old fessed up to a felony criminal contempt count for violating an order of protection to stay away from Ivanka and her family last year. The judge sentenced the perp to six months in prison and five years probation but since he was held for almost a year, the judge released him after the court session! He's not off totally scott-free, however since he will face state prison time if he contacts Ivanka and her family. The judge also ordered for him to continue taking his meds, have a full-time job or go to school and continue with his psychiatric treatment.
Article continues below advertisement