NEWS
J. Crew Boss Opens Up About Near Starvation Diet: 'I'm So Hungry, I Haven't Eaten In Ten Days!'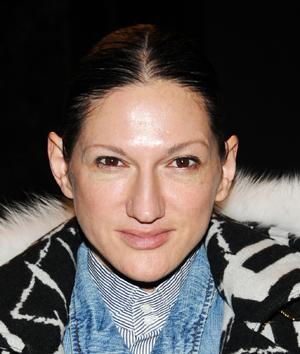 J.Crew's iconic six-foot tall president, Jenna Lyons, is opening up about her near-starvation diet and her "weird eating habits" and OKMagazine.com has all the details!
The 44-year-old told Fast Company's Danielle Sacks that she uses organic juice and Isogenic cleanses—confessing she will often consume nothing but liquids for more than a week at a time in order to maintain her rail thin figure.
"I'm so hungry. I haven't eaten in 10 days,'" she shared, "the inside button on my pants would pop before I even zipped it. I was like, 'Oh, God!'"
Article continues below advertisement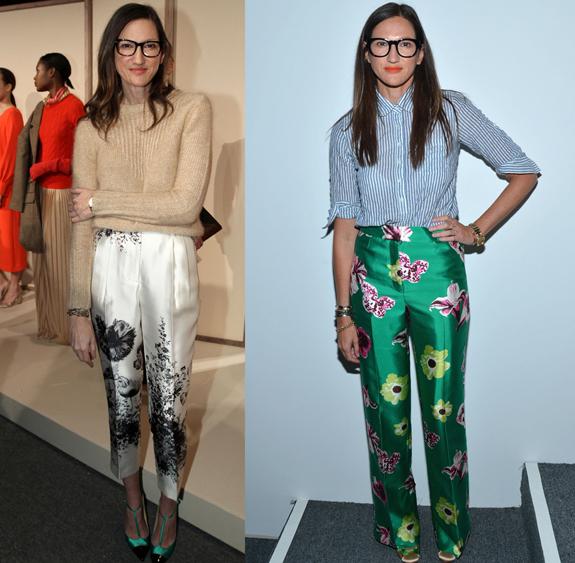 Jenna Lyons, 44, started at J. Crew as an "assistant to an assistant"— 20 years later she's the President and Creative Director of the clothing giant!
The former runway model, who famously split from her husband, Vincent Mazeau in 2011 after nine years of marriage and went public with her lesbian love, jewelry designer Courtney Crangi, the following year, also spoke to fashion bible, Harper's Bazaar about her unconventional diet.
"I don't eat breakfast," she said. "For lunch I have pretty much the same thing every day. I'll go for a year eating the same thing and then I'll switch. Right now I'm eating Cobb salad; last year it was tomato soup.
"Throughout the day I alternate between coffee and this apple, ginger, and lemon juice with cayenne pepper called the Killer."
Not surprisingly, Lyons' restricted eating habits don't go unnoticed—as she confesses that the babysitter, who looks after the fashion maven's six-year-old son, is "obsessed" with making her eat!
Article continues below advertisement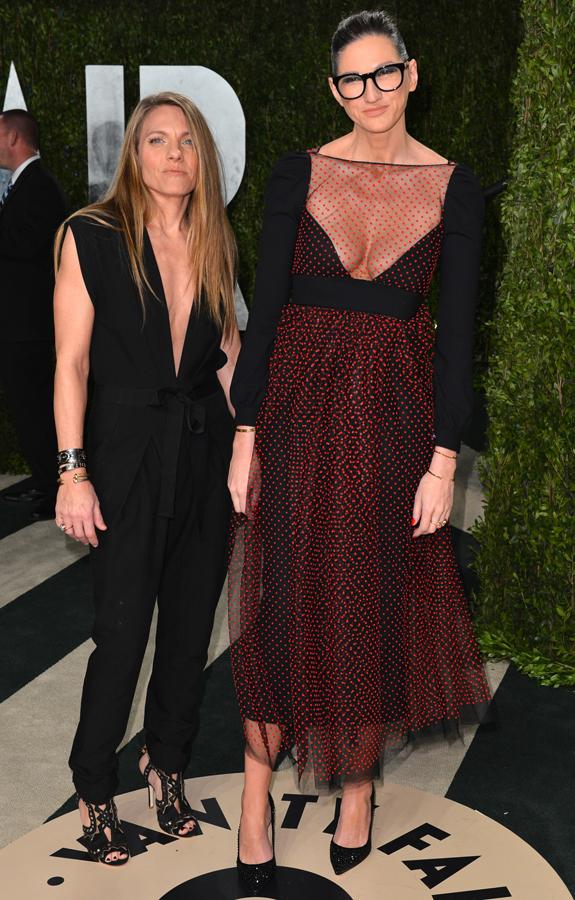 Lyons split from her husband of nine years in 2011 and went public with her new love, Courtney Crangi, the following year
"My son Beckett eats pretty early, so I'll usually eat with him as soon as I get home. His babysitter makes this incredible salmon with ginger, tomato, and cilantro. For some reason she is obsessed with me eating," she told Harpers.
However, it seems Lyons does occasionally allow herself a sweet indulgence every now and then!
"I have an insane collection of ice cream in my fridge," she confessed. "I love anything related to coffee ice cream. The espresso gelato from Ciao Bella is amazing. I eat a lot of ice cream, chocolate, and cookies, and I drink rosé champagne."
What do you think of Jenna's eating habits? Tweet @OKMagazine or tell us in the comments section below!