NEWS
Jackie Christie Apologizes To Draya Michele And The Ladies Meet Newbie Mehgan James In Basketball Wives LA Clips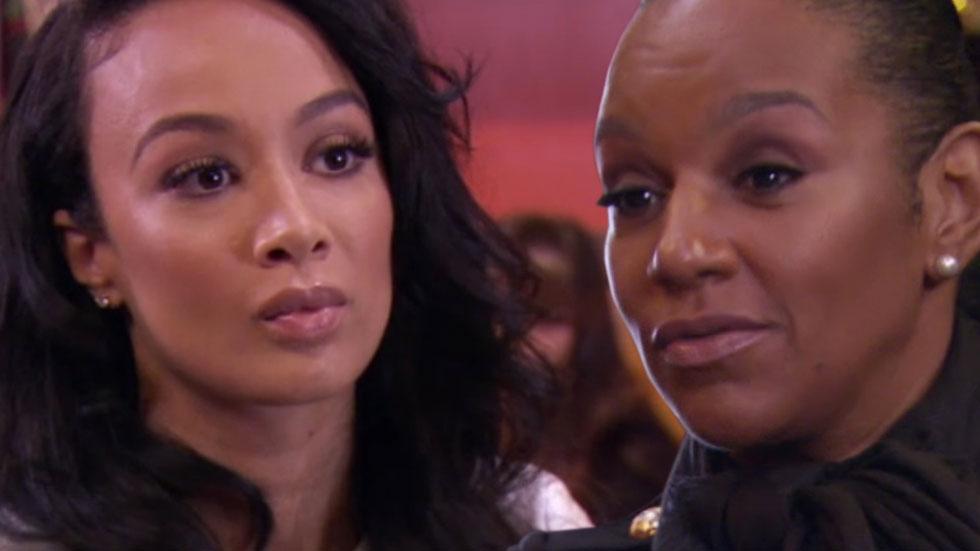 Article continues below advertisement
James didn't get off to the best start when she introduced herself to Malaysia Pargo, Brandi Maxiell and Draya Michele following Michele's first fashion show for her clothing line. Michele admitted that her biggest issue with the new girl was James saying she didn't know anyone in Los Angeles, California, even though Michele had previously known her to be friends with their castmate Jackie Christie!
During the episode, Christie also gave us a glimpse into her creative process for the slightly bizarre commercial she is developing for her cognac.
But her cognac commercial wasn't Christie's only project during the episode. She attempted to smooth over her issues with Pargo, Maxiell, and Michele, but the girls weren't having it!
Pargo broke down about her divorce from her ex-husband, Jannero Pargo, and the death of her brother as well, telling her sister about her heartbreak over experiencing two major losses in such a short period of time.
Article continues below advertisement
In one of the most shocking moments of the night, Christie apologized to Michele, but the frenemies' meeting didn't go exactly as she planned!
And though Michele attempted to play peacemaker between Christie, Pargo and Maxiell, the besties weren't too concerned about reestablishing any type of friendship with their nemesis!
In a bonus clip from the show, Pargo tested the dating waters again with an adventurous outing with one of the model's from Michele's fashion show.
You can catch the latest episode of Basketball Wives LA on Sunday at 9 p.m. EST on VH1.