NEWS
Jackie Cooper, 'Superman' Actor & Oscar-Nominated Child Star, Dies at 88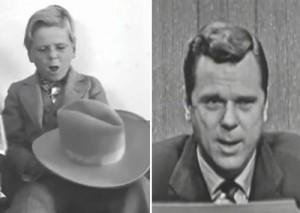 Hollywood legend Jackie Cooper passed away Tuesday at the age of 88. Jackie's career spanned over 60 years, starting off big as one of the best-known child stars of his generation.
Jackie died Tuesday at a convalescent home in Santa Monica, Calif.
"He just kinda died of old age," his attorney Roger Licht told Reuters, via The Hollywood Reporter. "He wore out."
Article continues below advertisement
He got his start in films at a very young age, and at nine years old was nominated for an Oscar for his role in Skippy (1931) — a film based on the popular comic strip.
Jackie set and still holds the record for youngest actor ever to be nominated for a Best Actor Oscar at age nine.
At 14, he dated Judy Garland, THR reports and at 17, he had a six-month fling with Joan Crawford.
Later in his career, he starred as Perry White in the four Christopher Reeve Superman films and has also worked as a director and TV executive.
He married Barbara Kraus, and the couple had three children. He is survived by two of his children.
Watch Jackie as a child star in 1931's The Champ.