NEWS
Jackie O & Marlon Brando Hooked Up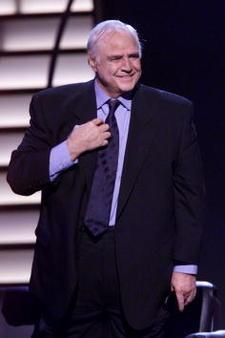 If the paparazzi aren't there to catch you at it, did an affair really happen?
Apparently in the days before paps, 1964, to be exact, Marlon Brando and Jacqueline Kennedy had a hot fling that very few knew about until now, Page Six reports.
The two enjoyed two nights together, author C. David Heymann says in Bobby and Jackie: A Love Story, which also details a supposed affair between Jackie and Robert F. Kennedy after JFK's assassination. Heymann details Marlon's telling of the affair, supposedly cut from a book the actor wrote in 1994.
Article continues below advertisement
The first time, "according to Brando, their three-hour meal included a good deal of drinking . . . Jackie and the actor danced and drank. During their dance, Jackie, deeply attracted to Brando, 'pressed her thighs' suggestively into his. They danced again, then sat down and began to 'make out,' " according to Heymann.
Heymann adds: "In Brando's words, 'From all I'd read and heard about her, Jacqueline Kennedy seemed coquettish and sensual but not particularly sexual. If anything, I pictured her as more voyeur than player. But that wasn't the case. She kept waiting for me to try to get her into bed. When I failed to make a move, she took matters into her own hands and popped the magic question. 'Would you like to spend the night?' And I said, 'I thought you'd never ask.' "
Apparently two times was the charm, as they hooked up again a week later. Commenting on Jackie's "boyish hips" and "muscular frame," Brando said, "I'm not sure she knew what she was doing sexually, but she did it well."
That was all Jackie wanted, apparently, as Heymann says she then ended the affair.
In other news, we're waiting to hear if Queen Elizabeth I was really a virgin queen.