NEWS
Jacko Bound For US After London Shows?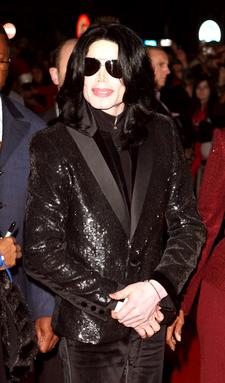 You can put down your suitcase! It sounds like you won't have to fly to England to see Michael Jackson's final performances after all.
Vegas Deluxe is reporting that the recently announced shows at London's O2 Arena are just a warm-up for a series of concerts here in the U.S.
According to the Web site, the 50-concert run in London could be just one part of a three-year master plan that could net the King of Pop up to $500 million.
Article continues below advertisement
"There's a solid rumor that when Michael's first England run ends in September and resumes again there in January," reports the site, "that he may well do a series of U.S. concerts."
"Although concert promoters AEG wants him to appear in Las Vegas, it's more likely it will be in New York or L.A. where there are arenas with 15,000 to 20,000 seats," it says.
The site quotes a British source as saying, "The London ticket sales were really a testing of the water... There's no question that Michael and AEG are discussing a world tour now."