NEWS
Jacko Owes Major Money!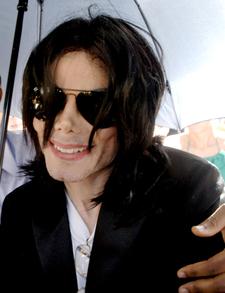 Michael Jackson's money woes just got worse. After the kooky crooner failed to appear for depositions, an appeals court upheld a decision made by the LA Superior Court that orders him to pay his former legal team about $440,000 dollars.
According to reports, Jacko hired the firm of Asycough & Marar when he was sued by a former business partner for $3.8 million back in 2004. He retained their services in 2005 during his criminal trial but the firm quit when they stopped receiving their paychecks.
Article continues below advertisement
Too "Bad" Michael's not raking in big bucks anymore. Maybe he can ask Janet for a loan?