NEWS
Jackson Doc Found Michael in Bed with Pulse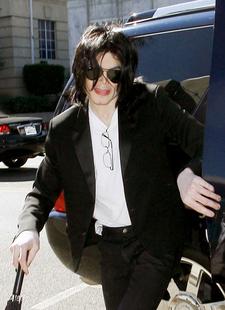 While many continue to cast a wary eye on cardiologist Dr. Conrad Murray and whether or not he may have had any role in the unexpected and tragic death of Michael Jackson, Dr. Murray's lawyer is saying that his client did everything to save the pop superstar before medics arrived.
According to attorney Edward Chernoff, who is now reprenting Dr. Murray, the doc discovered Michael in his bed on Thursday morning and claims that the singer was not breathing but still had a faint pulse.
Article continues below advertisement
Chernoff also says that his client immediately began to administer CPR to Jackson. And while he did not specify which medications were prescribed for the late pop star, he did deny allegations that Murray either prescribed or provided Jackson with Demerol or Oxycontin.