NEWS
Jada's Too Short to Be Michelle Obama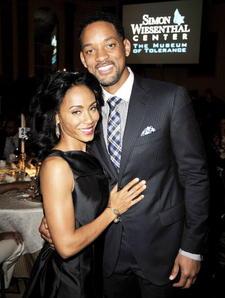 Her husband Will Smith might be a big fan choice to play President Barack Obama in a movie, but will Jada Pinkett Smith step in to play the First Lady, Michelle Obama?
Don't bet on it: Jada says she just doesn't live up to Michelle's stature..
"You know what? I love Michelle but in all honesty I'm just too short," she explains to Extra. "Michelle is tall. I'm way too short."
Without the height thing, Jada says she might be willing to play that distinguished role.
Article continues below advertisement
"If I felt like I could represent her in a way that I feel like she should be represented, I absolutely would... But I feel like somebody has to be her height! It's not me. I'm like 4'11"."