NEWS
Jake Goes To Bat In Broadway Adaptation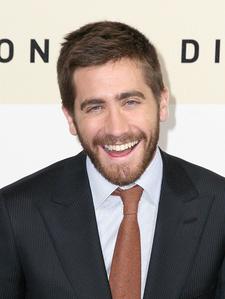 What is it with Broadway taking over Hollywood right now?
First Hugh Jackman turns the movie industry's biggest night into one long song and dance number.
And now Jake Gyllenhaal's grabbing his top hat and cane to make a movie version of the Broadway classic Damn Yankees.
Variety is reporting that Reese Witherspoon's guy and Jim Carrey are going to star in an adaptation of the Tony-winning play about a guy so obsessed with the Yankees that he makes a pact with the devil to help them win.
Article continues below advertisement
The pair -- neither of whom have done singing roles on film yet -- will be bringing classic songs like "(You Gotta Have) Heart" and "Whatever Lola Wants" into movie theaters.
The original premiered on the Great White Way all the way back in 1955 -- so we can't wait to see how they bring it up to date (and if they'll give A-Rod a cameo in the chorus line!)
It's going to be produced by Craig Zadan and Neil Meron, who turned the stage musical Hairspray into a movie with the help of John Travolta.