NEWS
Jake Gyllenhaal on Being a Star: Paparazzi Part of the Job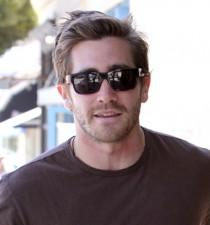 What paparazzi? Jake Gyllenhaal tells Extra that he doesn't really mind the photogs, even when they capture his dates out with girlfriend Reese Witherspoon.
"Well, that's just a little part of this job," Jake explained at a press junket for his new drama, Brothers.
"It's a part of the job, and there are days that are easier than other days," he added. "In terms of a funny guy jumping out of the corner somewhere and catching a photo of you, it just goes along with it."
Article continues below advertisement
"I can't say anything bad about it," Jake stated.
For more of Extra's interviews with Jake, Natalie Portman and Tobey Maguire, tune in tonight and catch Brothers in theaters Dec. 4.