NEWS
Jake Pavelka Headed Back to His Day Job!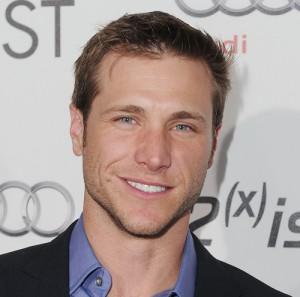 Despite his status as a reality star, Jake Pavelka has gone back to his original day job... as a pilot!
Last Saturday while hosting at Dusk AC at Caesars in Atlantic City, Jake explained to OK! why he decided to go back to work. "I don't know how much money it costs to be a pilot these days just to be a private pilot to commercial, it's almost 100,000 dollars to your life and to your money invested in that career. It's not something you want to let go. I enjoy it though."
Article continues below advertisement
"Well I usually fly one to two trips a month, kind of a reduced schedule. I still live out in Los Angeles."
People also recognize him to the point that he has to be referred to just as Captain Jake!
OK! EXCLUSIVE: JAKE PAVELKA ON BRISTOL PALIN — "IT'S WHAT MAKES DWTS SPECIAL"
He dished to OK: "I always say Jake, I do. We always tell the flight attendants don't say my name. We have to fly out on time. I'm flattered that everyone wants to come up for pictures and if I had the time I would do one with everybody, but the airline gets on me about a schedule."
He also is continuing his acting career... this time on soap opera The Bold & The Beautiful, where he plays... a pilot!
"It's near to my heart," he laughed.
He continued by saying, "I've always wanted to be on a soap opera. You know I was on Walker Texas Ranger a bunch of episodes and I got to do an episode on Drop Dead Diva, going into soap operas. It's good because you can kind of work with your craft. The crew, that show I think has done almost 6000 episodes. They're either the number one or number two show on Daytime TV, so they welcomed me in with open arms, it's like family."
Will he be back for more?
"That's up to the producers. They wrote me in this episode. Kinda test it and see, we shot and we'll see how it goes."