NEWS
James Cameron to the Oscars: Make Fun of Me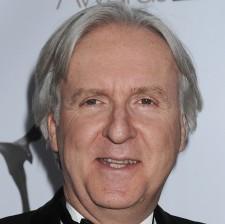 James Cameron welcomes a proposed Avatar sketch starring Ben Stiller and Sacha Baron Cohen, which was scrapped from the Oscars entertainment over fears that he wouldn't see the funny side.
But the Oscar-nominated director told E! News he wasn't aware that the skit had been cut.
"I don't know anything about that...I don't produce the Oscars. If they want to poke fun at Avatar Sunday, that's OK by me," he said.
Article continues below advertisement
As far as he's concerned, he told me, jokes are just another element of the Hollywood's big night. "The Oscars are a celebration of movies...even the gaffes and out of bounds stuff are all part of the fun."