NEWS
James Franco Tells 'Playboy' He's Single & Talks Losing His Virginity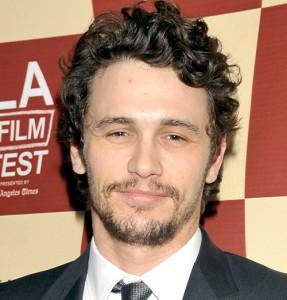 James Franco is back on the market. The 33-year-old Renaissance man revealed to Playboy that he and his actress girlfriend, Ahna O'Reilly, have split after almost five years together. The actor also dished on an array of other topics — from wanting to be in Twilight to losing his virginity — in his candid interview with the mag.
On his (private) long-term relationship with actress Ahna O'Reilly: It's over. That lasted about four or five years. We'd been living together in L.A. and then came to New York to go to school for two years. Then I signed up for more school at Yale. I think that was it for her.
Article continues below advertisement
OK! NEWS: JAMES FRANCO DISHES ON OSCAR DIRT, "FELT TRAPPED IN THAT MATERIAL"
On rumors that he wanted to join the Twilight cast: I had my agent tell director Bill Condon that I'd be happy to do anything in Breaking Dawn, but that was because it was supposed to be part of a multimedia project at Yale. I was working with a Yale undergraduate who had written an autobiographical play about putting on a theatrical production of Twilight, in which I was a character. So I was interested in Twilight because I was going to be part of that play. I thought what a great connection it would be if I were also involved with the real Twilight.
On losing his virginity: In high school with my girlfriend. I think girls liked me, but I was awkward, shy and emotionally immature, so I didn't have a ton of girlfriends. I had short-term relationships and always got dumped, I think because I was too slow for them. Her name was Jasmine. We went out freshman year, and then I blew it. She kind of got over me, but we got back together at the beginning of junior year and dated for two years. She was my first real relationship.
Article continues below advertisement
On his plans for the future: I don't know if lightning will strike me after this interview, but if it all went away, I really wouldn't have cause to complain because I've been given more than my share. I've fulfilled most of my dreams. I'll start teaching next year, but there are a lot of other ways I can give back, and I hope to do more of that. I feel I've been given a lot of gifts, and I believe that when you're given something, you need to give back, as cheesy as that sounds.