NEWS
James Marsden Dishes on Katherine Heigl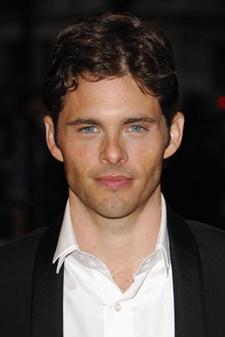 27 Dresses star James Marsden didn't have to pretend falling for co-star Katherine Heigl, Marsden told Extra that the key to their on-screen chemistry was, "We Katherine and I enjoyed hanging out when we weren't shooting," he says.
Not that Heigl's new husband musician Josh Kelley has anything to worry about. Kelley was "on set a lot, but not when we were being intimate, of course!" And Marsden, who is also married, bonded with the musician. "We actually got the guitar and played together and actually started writing songs together," Marsden reveals.
Article continues below advertisement
Despite his most recent high-profile movie, Marsden keeps it low key. "I love where I'm at right now because I can walk down the street and most people don't really blink an eye. I'm not being followed by people or photographed everywhere I go."