NEWS
James McAvoy: My Six-Pack's Real!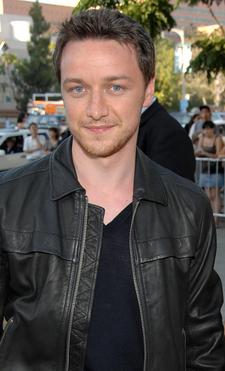 Justin Timberlake's, um, large Speedo in The Love Guru may or may not be real, but James McAvoy's ripped six-pack in Wanted definitely is!
"They were not a special effect," the actor tells Parade.com. "It was the result of a lot of time at the gym — which I hated."
Hardly a gym rat, James admits that he'd actually "rather eat dog poo than excercise," but all his blood, sweat and tears at the gym paid off in the end -- not to mention flatulence, as well.
Article continues below advertisement
"I was also trying to take these super protein supplements and they gave me incredible bouts of flatulence which wouldn't have endeared me to the rest of the cast," he reveals. "But I'm back to normal. I haven't worked out since the day, ten months ago, that I wrapped this film."
The 29-year-old plays Wesley Gibson, an everyday Joe who's transformed into a bad-ass assassin at the hands of Angelina Jolie.
"Working with her was cool," James says. "She's a nice lady."
Confessing that he's one of the many whose perception of Angelina was "influenced by the media," the Scot says that all changed upon meeting the actress.
"She's nothing like the image from all the hype that follows her around and all the stories you read," he says. "Angelina was just completely different than anything I expected. I've got a lot of respect for her."