NEWS
James McAvoy a Priest?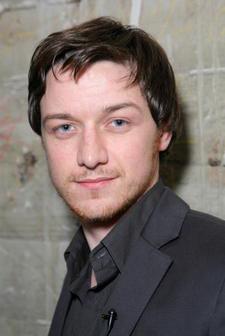 The church's loss is Hollywood's gain!
Long before wooing Anne Hathaway and Keira Knightley on screen, James McAvoy was about to go down a different path in life. The 28-year-old Scot admits he was this-close to becoming a priest until he realized a con to that gig.
"For about five minutes and then I quickly realized in order to become a Catholic priest, one would have to give up conjugal rights," he tells Extra.
Article continues below advertisement
And James certainly hasn't done too shabby after going into acting. He earned a Golden Globe nomination for his turn in Atonement, has a new flick out this weekend, Penelope, and got to get it on with the one and only Angelina Jolie in June's Wanted.
"It was fine," he says of the love scenes they shot. "Those things are always embarrassing."
One thing acting doesn't offer though is privacy, and James says he'll never be comfortable with extra attention.
"Part of you gets used to it attention and part of you remains totally freaked out."
For more on James, tune in to Extra tonight!