NEWS
James Spader Officially Joins Cast of 'The Office'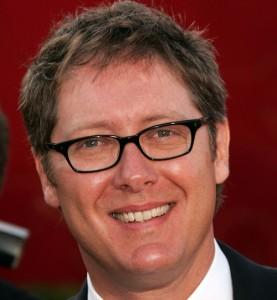 After his brief guest stint on The Office, James Spader has just been officially announced as a full-time cast member of the hit show!
"James will reprise his role as Robert California, this über-salesman that has a power to convince and manipulate, like a high-class weirdo Jedi warrior," said The Office executive producer Paul Lieberstein, via USA Today, who also plays Toby Flenderson on the NBC sitcom.
Article continues below advertisement
So what's the plot surrounding James' character when The Office returns this fall? He's the newest CEO at Dunder Mifflin!
"He'll have been hired over the summer as the new manager, but within hours, got himself promoted," Lieberstein said. "Within days, he took over the company."
James is no stranger to the TV world, winning three Emmys as tough lawyer Alan Shore on ABC's The Practice and spin-off Boston Legal, which he starred in opposite William Shatner.