NEWS
James Van Der Beek Tweets Baby Bump Announcement!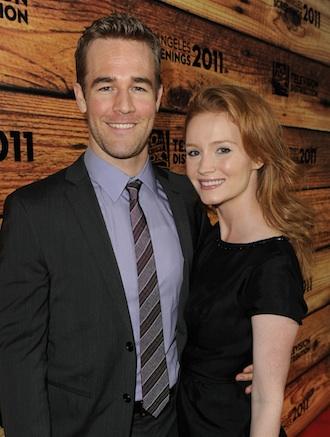 Sure, Katie Holmes snags a lot of headlines and so does Michelle Williams with her new Marilyn Monroe movie but when it comes down to it, Dawson's Creek alums are out and about, moving and shaking.
In the case of James Van Der Beek, they're also tweeting. James and his wife Kimberly Brook are expecting another child and they made the big announcement through a tweet, of course!
He tweeted, "Just when we thought we couldn't feel any more blessed, it seems the universe has plans to give our daughter a sibling...#humbled" James and Kimberly already have a little girl, Olivia. As noted by The Hollywood Reporter, she was born last September and at the time he tweeted, "Had the blessing of becoming a father over the weekend...Couldn't come close to describing this bliss even if I had 140 million characters. I apologize in advance for any obnoxiously precious new-dad tweets that may follow, I'm under her spell..." As for his on-screen life, James will costar with Krysten Ritter in an ABC midseason comedy, Apartment 23, playing a loose version of himself. Congratulations, James!
MORE ON:
james van der beek
Article continues below advertisement