NEWS
Jamie Dingman, Elin Nordegren's New Beau, Dated Tom Brady's Ex Bridget Moynahan?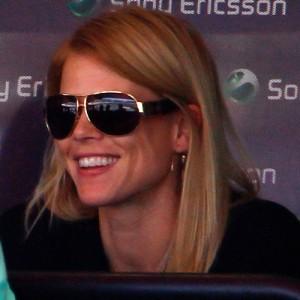 Elin Nordegren has reportedly moved past her tumultuous divorce from Tiger Woods — after his cheating scandal exploded over a year ago — with a billionaire's son, Jamie Dingman. So who exactly is the wealthy new man in Elin's life?
TMZ reports Jamie is a New York marketing exec who has some other celebrities on his dating roster, including Bridget Moynahan, Tom Brady's baby mama!
Article continues below advertisement
He was allegedly involved with Princess Madeleine of Sweden, and the duo maintain a friendship. Elin is also Swedish.
There are photos which exist of Elin and Jamie "kissing and hugging" outside Elin's apartment in Sweden, according to TMZ, but they are not being released yet.
Jamie's dad, Michael Dingman, made his billions as an investor and Jamie has reportedly represented his father's business endeavors in China the past several years. In the mid-1990s he worked in Russian private equity funds and oh yeah, if that's not all, he owned an Indy car-racing team. Baby got bank!
"He's never been so happy," a friend of Elin's told the The New York Post. "He and Elin have strong feelings for each other. He's a classic all-American guy. He's handsome, a total gentleman and low-key. He's never been in the press. Elin's a very lucky girl; he's a great guy but very private."
See a photo of Jamie HERE.