NEWS
Jamie Foxx Not a Miley Cyrus Fan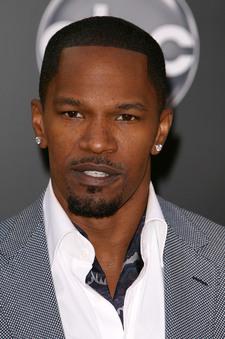 Miley Cyrus may be regretting that she ever requested to meet Radiohead at the Grammys (they rebuffed her), after getting flack from the entertainment community.
Jamie Foxx is the most recent to step up and take a shot at the teen star, who couldn't stop talking about the legendary band's unwillingness to meet her. On Jamie's Sirius radio show, he and the other hosts lit into Miley for her immature ways.
Article continues below advertisement
After first asking, "Who is Miley Cyrus?" when her name came up, Jamie went on to remember that "she's the girl with all the gums," as Perez Hilton reports.
"She's got to get a gum transplant," he continued joking. "Let me get an order of mouth, light on teeth, heavy on the gums."
The other guests and hosts joined in, joking that Miley has a lot of growing up to do before Radiohead, or anyone else, takes her seriously.