NEWS
Jane Fonda Returns to Broadway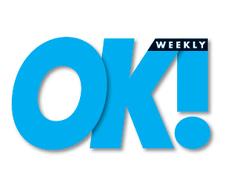 Jane Fonda will make a much anticipated return to the Broadway stage early next year-- her first stage role in 46 years.
The 70-year-old Oscar winner will perform in 33 Variatons, written and directed by Moises Kaufman. The play tells the story of Beethoven's fascination with a trivial waltz and the modern-day musicologist Katherine Brandt (Fonda) who sets out to discover the root of his obsession.
"I am very excited about being in Moises's new play," Fonda said in a statement. "I can't wait to get back on stage with him in this role that I understand so well. It's been 40-some years!"
Article continues below advertisement
The actress made her Broadway debut in the 1960 play There Was a Little Girl, for which she earned a Tony Award nomination for Best Featured Actress. Three years later she appeared for the last time in the Broadway drama Strange Interlude.
The daughter of the late Henry Fonda, with whom she starred in the film On Golden Pond, Jane is a two-time Oscar winner. She won best actress in 1972 for the film Klute and another best actress award for 1979's Coming Home. She has appeared in several recent films including Moster-in-Law with Jennifer Lopez and Georgia Rule with Lindsay Lohan.