NEWS
Jane Seymour Talks Food Poisoning, Reveals Plastic Surgery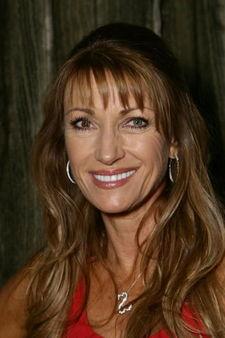 Jane Seymour is speaking out for the first time to The Insider
since her infamous food poisoning-induced absence from Tuesday night's Dancing With the Stars results show.
"It was very scary and very painful. There were times
when I was doubled over. It's embarrassing and I'm sorry," the 56-year-old
tells the entertainment news program.
Clueless as to the cause of the food poisoning, as she's
been "eating, eating, eating" to compensate for her 20-pound weight loss, Jane
Article continues below advertisement
regrets the "drama" the illness caused and reiterated her reason participating
in the reality competition show.
"I did this because my mom wanted me to do it," she says. "I
wish this would have happened on Wednesday, no one would have cared!"
Jane and her partner Tony Dovolani earned a 22, Monday
night's lowest score, for their jive and were believed to be on the chopping
block. Instead, the couple was declared safe early in the program on Tuesday
and it was heavy favorite Sabrina Bryan and her partner Mark Ballas who were
sent packing.
In addition to the food poisoning, Jane and Tony have
also launched barbs at judge Carrie Ann Inaba after she criticized their lifts, but
the actress says she still wants to "get out there and have fun."
And why not? Whittling 20 pounds off her figure has allowed
Jane to fit into her 12-year-old son's jeans. "They fit better than mine!"
Also on the subject of looking good, the former Dr. Quinn,
Medicine Woman star admits to using botox and having plastic surgery for her
eyes and breasts. Jane, who notoriously flashed Owen Wilson her enhanced
breasts in Wedding Crashers, got the special treatment when it came to her décolletage.
The "extra small" implants had to be "specially
ordered."
For more on Jane, tune into The Insider on Thursday!