NEWS
Janet Jackson Hits The Road!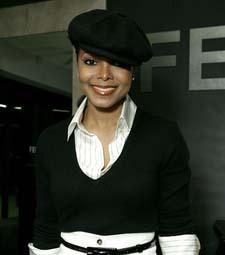 Janet Jackson, who turned 42 last week, announced today plans for a fall tour to support her latest album Discipline. The tour will kick off in September and she'll make stops in Canada and in the US.
This is Janet's first tour in seven years. She said, ''I was supposed to go on tour with the last album."
She continued, "''We were actually in full-blown tour rehearsals at that point ... learning numbers, getting everything together, set designs. I had to kind of shut everything down and go into the studio.''
Article continues below advertisement
The tour dubbed the "Rock Witchu" tour (it's a song on her new album, and ironically one of her brother, Michael Jackson's biggest hits as well). She said, ''It will definitely be a big production but it will definitely also be something that I've never done before, that people have never seen from me before."
Tickets go on sale on June 7.