NEWS
Janet to Open Up the AMAs with 'Special' Performance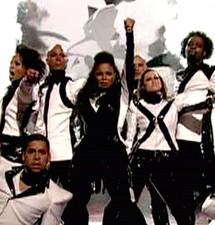 Janet Jackson is following Whitney Houston in the American Music Award star-studded line-up! Janet will kick-off the 2009 AMAs with a special opening medley, Dick Clark Productions announced today. The diva has sold more than 100 million records worldwide, and is a well-deserved choice for the opening act.
For the first time ever, 33 of Janet's global No. 1 hits, plus the newly recorded single, "Make Me," will be available on one album, Number Ones. Set for release on Nov. 17, the greatest hit album celebrates Janet's career and artistry.
Article continues below advertisement
"We're thrilled about having Janet Jackson open this year's show," said American Music Awards producer Larry Klein. "She is an incredibly dynamic performer and I think the audience will be excited to see what she has in store."

In September, Janet opened-up the 2009 MTV Video Music Awards with a moving tribute to her brother Michael Jackson. She re-enacted heir epic "Scream" video, which won three VMAs in 1995, with her brother next to her projected on a screen.
Janet is a 9-time AMA winner and no stranger to the stage, as this will be her fourth performance at the award show.
Other performances this year include Rihanna, Green Day, Shakira, Mary J. Blige, Keith Urban, Lady Gaga, Eminem, Jay-Z, Alicia Keys, Jennifer Lopez, The Black Eyed Peas, Kelly Clarkson, Carrie Underwood, Daughtry and Adam Lambert.
The award show will air live on Nov. 22 from the NOKIA Theatre in L.A. at 8 p.m. on ABC.