NEWS
Jared Leto Makes a Shocking Confession at the 2014 SAG Awards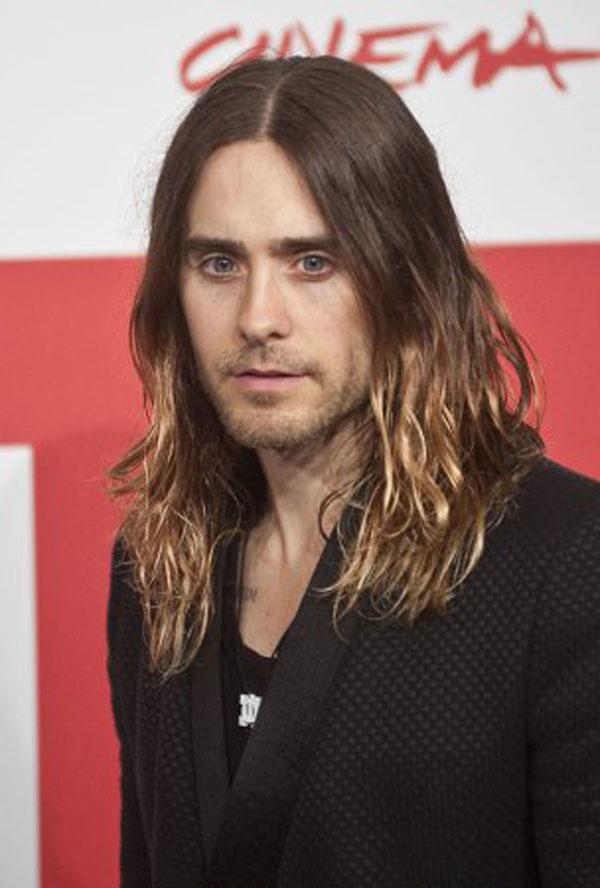 As 30 Second to Mars' front man and the guy who made every teenage girl's heart stop in the 90s as My So-Called Life's Jordan Catalano, it's hard to believe anything makes Jared Leto nervous, au contraire, mon frère!
OK! News: Check Out the Full List of 2014 SAG Awards Winners
"I actually didn't get nervous until they called my name," Jared told press in the 2014 SAG Awards media room. "And then I got nervous because I want to say the right thing, but there really is no right thing or wrong thing to say as long as you're speaking from the heart. I wanted to say something about James Gandolfini, because I knew him personally. I wanted to say something to my mother because she was my date tonight and she's my mother. I wanted to say something about the people living around the world with AIDS, the people we've lost to AIDS, so I'm glad that I said all of that stuff. It doesn't always come out as eloquently as you would like it to in that heated moment but that's the name of the game. It's all good."
Article continues below advertisement
OK! News: Mama Joyce Reveals The Surprise Reason She's Backing Off Kandi and Todd
So will all of these accolades for his turn as AIDS-stricken, transgender Rayon in Dallas Buyers Club make Jared less inclined to make music and more inclined to make movies? Not so fast.
"I haven't left music," he declares. "I'm still touring with 30 Seconds to Mars. We have a new album out called Love Lust Faith + Dreams. We have shows in Mexico starting on Tuesday and we'll be touring around the world for the rest of the year so 30 Seconds to Mars is alive and well. Being a part of a film that's as special as this certainly makes me a little bit more interested in working with creative people and the greatest thing about getting awards like this is being able to say thank you to all of them in a very public way and also being able to acknowledge all of the people we've lost to (AIDS). There isn't a cure and it's still affecting millions of people all over the world."
Do you think Jared will take home the Oscar for Best Supporting Actor? Tell us in the comments or tweet @OKMagazine.