NEWS
Jared Slams EMI Lawsuit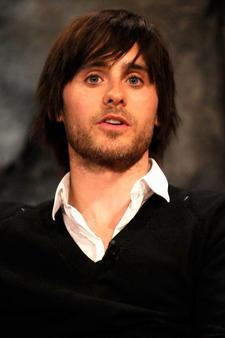 In the face of a $30 million lawsuit by Virgin/EMI against his band 30 Seconds to Mars, as well as gossip that they're splitting up, Jared Leto fights back on the band's official Web site.
"Despite rumors to the contrary, 30 Seconds to Mars is NOT calling it quits," he writes. "We are incredibly happy, healthy and very much together here, in Los Angeles, recording our new record. Besides this ridiculously overblown lawsuit (courtesy of Virgin/EMI), we are having one of the most inspiring, wonderful and exciting times that we've experienced to date."
Article continues below advertisement
Jared goes on to say that California law allows a band or recording artist to leave their label after seven years, and that 30 Seconds to Mars had been with EMI for nine when they decided to leave their old contract and "explore other opportunities."