NEWS
Jason Derulo Says Aruging And Pressure To Get Married Caused Breakup With Jordin Sparks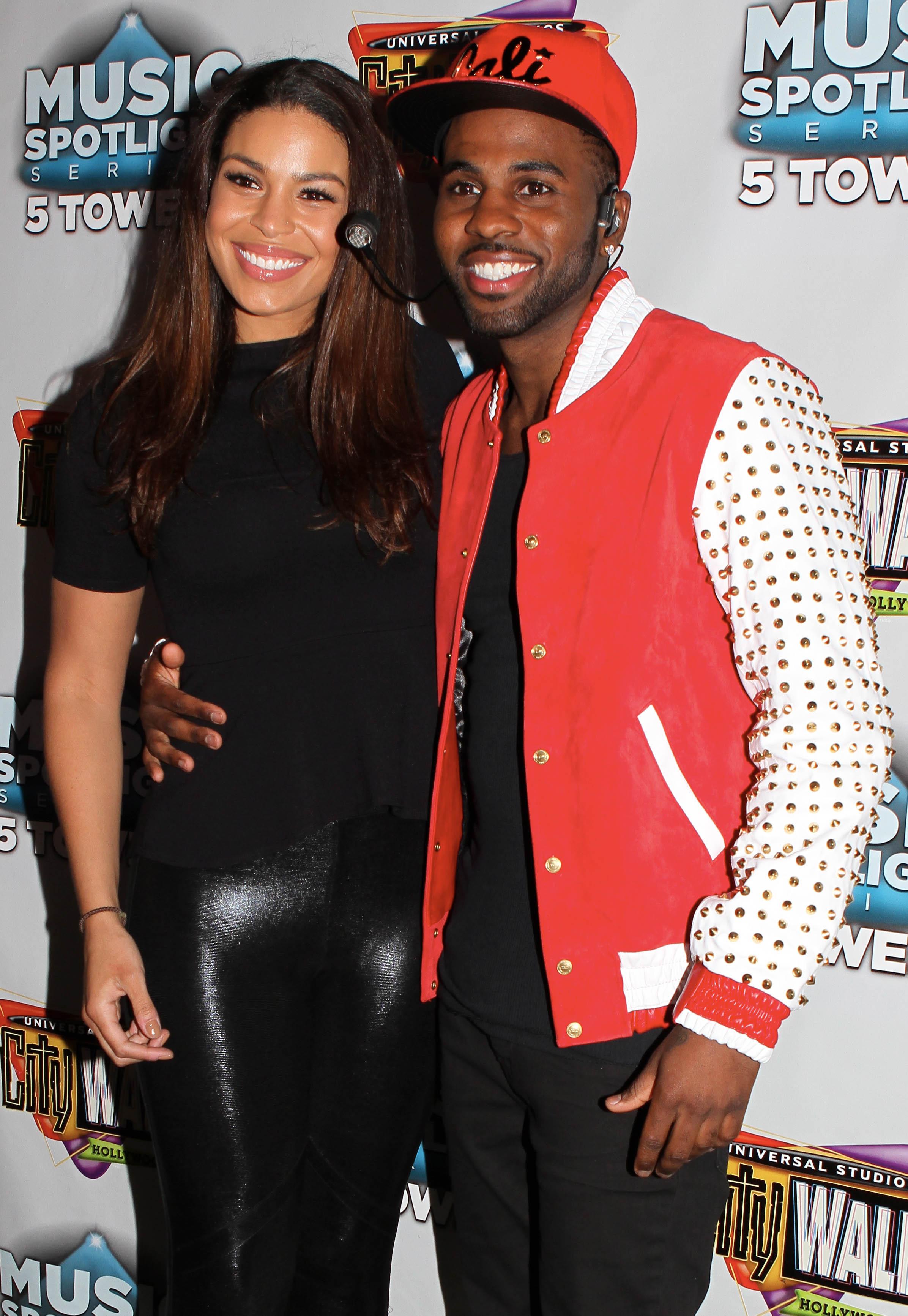 Though they appeared to be the perfect couple in red carpet photos, Jason Derulo revealed on Monday that he and his ex-girlfriend Jordin Sparks faced a great deal of turmoil behind the cameras. In a radio interview with Ryan Seacrest, Derulo said that increasing tension between him and Sparks played a major role in the couple's split.
"Every relationship has ups and downs. There was a lot of pressures of marriage. There was a lot of arguing and stuff like that that just weighed on our relationship over time. When you stop having more good times than bad bad times, it's time to call it quits. It becomes something that is unhealthy," Derulo said.
Article continues below advertisement
Despite penning the song "Marry Me" for his sweetheart Sparks, and even having her appear in the music video for the 2013 track, Derulo, 25, told Seacrest that he wasn't as ready for that commitment as Sparks. "And to be fair, it was not just from her either. It was kind of from everybody. That's not the sole reason, but it definitely played a part," he said.
PHOTOS: Jordin Sparks Says She's Doing 'Good' After Jason Derulo Breakup
Derulo also said that even though the split was mutual, he and Sparks aren't in a positive space just yet. "I wouldn't say good terms. I'll be lying if I said that, but it's not a bad situation. There's no bad blood."
Sparks talked about the breakup during an interview on Today on Monday. Though she didn't share any reasons for the split, the 24-year-old singer said she was staying positive about the situation.
"I'm good, actually," Jordin said during her chat with Kathie Lee Gifford and Hoda Kotb."The funny thing is that I read this book the other day. Actually, it was yesterday. It said when something unexpected happens in your life or you think something bad is happening, just say 'plot twist' and move on."
Sparks added that she has returned to the studio and is working on several new songs.