NEWS
Jason Segel on the Biggest 'Muppets' Diva: "Miss Piggy Dominated the Set"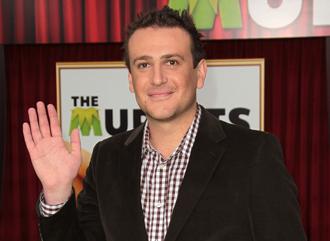 Jason Segel lived out his childhood fantasy when he debuted his new film, The Muppets, on Saturday at L.A.'s El Capitan Theatre.
He told reporters, "It literally is. This was on my goal list when I was a kid, to bring back the Muppets and to work with them. And here we are; everyone's so happy. It's the craziest premiere I've been to. I've done quite a few movies, but I've never seen an atmosphere like this. Everyone's just happy."
Article continues below advertisement
He also confided one of his favorite parts about the Muppets, "The great thing about the Muppets is that they just encourage people to be themselves. That's one of the great messages of the Muppets. You don't have to try to be something you're not; just be the best version of yourself."
OK! asked Jason if Miss Piggy is as big of a diva as she seems (she did come in her own convertible while of her other friends traveled by Jeep!). Jason revealed, ""Yes. Miss Piggy dominated the set."
What's his personal favorite Muppet memory? "Watching it with my mother, The Muppet Show."
Catch Jason, Miss Piggy and the whole gang when the film drops on Nov. 23!