NEWS
Jason Segel Says He's Still Single: "I'm the New George Clooney"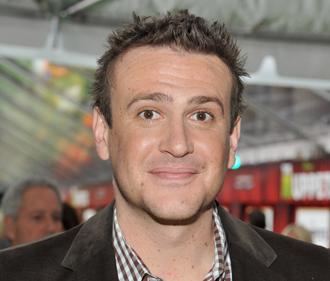 Article continues below advertisement
We love that view of himself!
Jason just turned 32 years old and isn't feeling pressure to find "the one."
"You know, I don't want to have a girlfriend for the sake of having a girlfriend. If it's gonna happen, which I assume it will at some point, it's gonna be 'cause we're, like, awesome together," he said. "There's no reason to rush into something like that and feel dumb about it. If it's gonna happen, it's gonna be 'cause she's awesome."
OK! GALLERY: JASON SEGEL GIVES HIS BEST MUPPET FACE WITH KERMIT THE FROG
His new film, The Five-Year Engagement, is already getting good buzz, and Jason says it's "so good."
Jason believes that romantic comedies "go wrong" when they try to "hook up two viable Hollywood stars to make money."
"Emily and I are actual friends," he explained. "And I'm really good friends with her husband John Krasinski, as well. And so it almost means more in the mundane scenes where we're just talking. You can tell that we're friends. And so it feels different than two randomers matched up."
Article continues below advertisement
So, what is the movie about?
"The theme of the movie is about how fluid relationships are. That over the course of something like five years, how our dynamic shifts, you meet new people — and it's not just so you meet someone and you love them and then it's over. Life is complicated," he said. "And there're still other attractive people in the world. And you still fight. And you still deal with "Should we even be together?" It's not like it just ends because you meet "the one." The one—the one is a myth."