NEWS
Jason Trawick Will Still Be In The Lives Of Britney Spears' Kids Following Their Split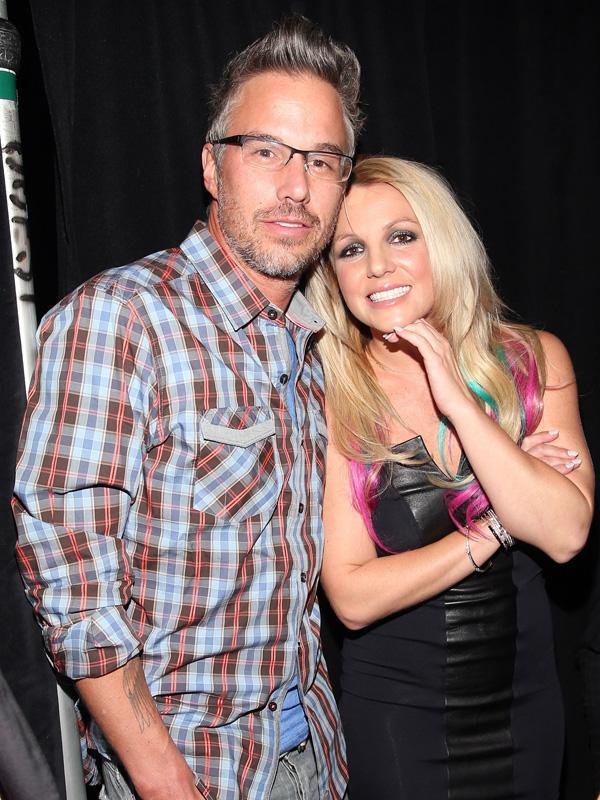 Although they just called off their engagement and ended their relationship for good, Jason Trawick still wants to be a part of Britney Spears' life as well as her kids.
"Jason adores Britney's kids; he loves them," a source tells People. "He was like their 'other dad,' so he's not just going to walk away from their lives. He'll be involved as much as makes sense."
Article continues below advertisement
Preston, 7, and Jayden, 6, "are doing great and their father Kevin Federline is actually a huge help and is a wonderful person in their lives."
The former couple do "love each other," says the insider. However, "there were some major challenges and hurdles and constant work that needed to be done. ... It just wasn't working and things weren't going to change, so it was time to let go."
Britney, 31 and Jason, 41, tired to make things work, but unfortunately there were too many problems to overcome.
Article continues below advertisement
"It really wasn't Britney's decision to announce the split last week, it was Jamie who made the call," a source said.
"Jason wanted out, and in the fragile state that Britney is in, it's not like he could have a rational conversation with her about it, so it was really between him and Jamie. They decided how the relationship needed to end and how to go about the technicalities, such as removing Jason from the conservatorship, when he would move out and how to announce the split. Britney was left out of everything and really didn't even know what was going on."