NEWS
Javier Bardem Skipping Osars Over Penélope?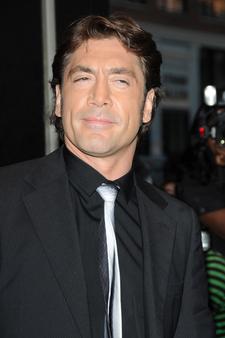 It's a long-standing Oscar tradition for the previous year's Best Supporting Actor winner to present the award to the new Best Supporting Actress.
But don't expect last year's Oscar-winner, sexy Spanish star Javier Bardem, to be handing off that Supporting Actress statuette tomorrow. The reason — at least according to E! News anchor Giuliana Rancic — is that he wants to avoid a potentially awkward encounter with his own girlfriend, Penélope Cruz!
Article continues below advertisement
Penélope is nominated for her role in the Woody Allen film Vicky Cristina Barcelona (which also co-starred Javier), and at a pre-Oscars dinner at the SLS Hotel in Beverly Hills, attended by another Best Supporting Actress nominee Taraji P. Henson, Giuliana told OK!, "I got an e-mail from a source that said Javier is not going to show because he doesn't want to acknowledge his relationship with Penélope. They're a couple that likes to stay under the radar and so meeting on the Oscars stage would blow their cover. Would Javier kiss Penelope if she won? Would they hug? Would they shake hands? He's worried it could be an awkward scene."
Of course if the award goes to Taraji or any of the other nominees — Amy Adams, Viola Davis or Marisa Tomei — it will have been all for nothing.