NEWS
Jay Cutler Defends Ex Kristin Cavallari: "Talk Bad About Kristin, I Will Block You"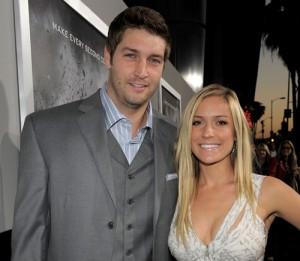 Although Jay Cutler and Kristin Cavallari may have abruptly ended their relationship, the Chicago Bears quarterback has made it clear he doesn't want anyone bad-mouthing his ex.
According to Radar Online, Jay was quick to change his Facebook relationship status to single late Sunday night and also swapped out his profile photo of him and Kristin with one of him and his sister.
OK! NEWS: KRISTIN CAVALLARI & JAY CUTLER — END OF THEIR ENGAGEMENT?
Article continues below advertisement
But just because he is moving on doesn't mean he wants to hear anyone talk negatively about his former fiancée or how the split will affect his skills on the football field.
"Thank you all for the support, but if you talk bad about Kristin I will delete and block you," Jay wrote on his Facebook early this morning, Radar reports.
"It's unecessary sic and heartless. Also, don't say now I can play football, I could play football when I had her compared to when I don't. Football is the least of my worries, so have some respect."
The 28-year-old footballer and 24-year-old reality star were engaged in April and just called off their engagement over the weekend.