NEWS
Jay Leno Hospitalized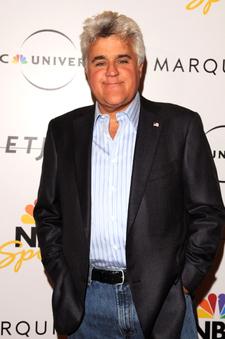 Talk show legend Jay Leno was forced to cancel the taping of Thursday night's Tonight Show after being hosptalized for an undisclosed illness.
"He took himself to the hospital because he wasn't feeling well," a rep for the funnyman told Access Hollywood "A repeat of The Tonight Show with Jay Leno will air tonight."
Neither the cause nor extent of Jay's illness has been made public, though insiders tell <em>OK</em>! that food poisoning is believed to be the culprit. Also, NBC announced a decision on when taping will resume on the long-running late-night talk show.
Article continues below advertisement
Jay is slated to step down from his Tonight Show hosting gig this summer as Conan O'Brien makes the move to one of the most coveted jobs in TV.