NEWS
Jay-Z Has His Eye on Making Music with 'X Factor's' Astro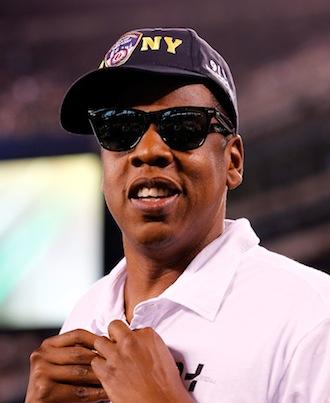 As the X Factor competition dwindles down to 10 extremely talented contestants in light of the Stereo Hogzz' elimination this week, 14-year-old Astro has stuck out of the competition since day one and even Jay-Z has noticed the young star.
"I know Jay-Z has his eye on you!" Paula Abdul gushed to Astro at the judge's table last week at CBS Studios in L.A.
The Brooklyn native knows that he has what it takes to be a super star on stage, but still told OK! that knowing such an icon is watching him makes Astro a bit more "nervous."
Article continues below advertisement
"Hopefully he has his eye on me, you know he's my favorite rapper, so that just makes me want to go harder. That means a lot. Hopefully Jay has his eye on me," Astro smiled from ear to ear when he spoke to OK! last Wednesday night.
Does the youngster's mentor L.A. Reid ever get worried Jay-Z may try to steal Astro away from him?
"No!," L.A. laughed to OK! at the X Factor Pepsi House on Thursday night, "Jay's a friend of mine and we've done many, many things together - if he wanted to be involved with Astro we could do it together," and added, "Astro's a little star!"
And it seems like little Brian Bradley is just as welcome to the thought of making music with the "Otis" singer.
"If he approached me, I'd be like, 'Yo, what's up?' I'd be really humble, tell him he's my favorite rapper and I think we'd be friends."
If not Jay-Z, Astro always has the option of working with Jaden Smith.
"Jaden Smith tweeted me and he said we should collaborate, he likes what I'm doing and told me to keep on going. Jaden's real cool," Astro explained to OK! last week before hitting the stage this Wednesday for a rendition of Eminem's "Lose Yourself."