NEWS
Cops Investigating Drug Link In Jayme Closs' Disappearance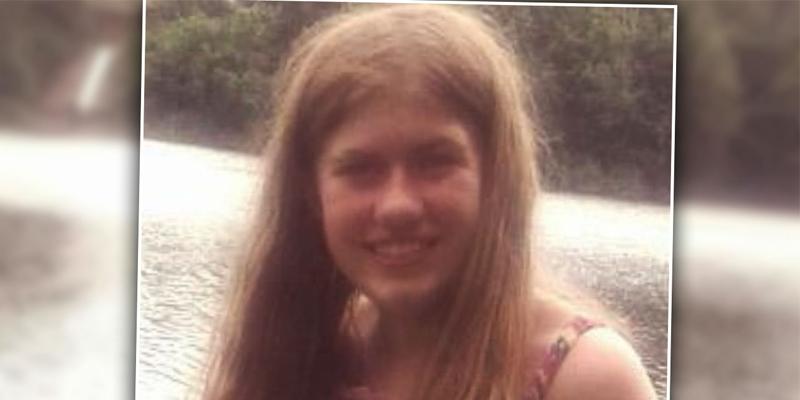 As the search for missing teen Jayme Closs widens, OK! Magazine has learned exclusively authorities probing her disappearance are looking into the possibility illegal drugs may have played a role in her vanishing.
"This community is infiltrated with meth," Jon Leiberman, reporter & former investigator for America's Most Wanted said on the season premiere of the All Rise with Dylan Howard Podcast. "This is a community where meth is the number one public safety issue and the number one drug problem. And so, they are looking at anybody who is attached to the meth community and to see if anyone there possibly could be involved."
Article continues below advertisement
As OK! readers know, 13-year-old Jayme went missing over a week ago. She was last seen at her home in the tiny town of Barron County, Wisc. Her parents were violently murdered in their doorway, and Jayme was gone once policed arrived, prompting a nation-wide search. It is unclear if or why she was abducted, but law enforcement on the case now believe it could be drug related.
Lieberman said his sources believe Jayme is still alive, but could also be in the hands of sex traffickers.
"There are 32 registered sex offenders within just three miles of this home," he said. "Now 32 may not sound like a large number, until you take into account that the population here is about 3,000 people. So 32 registered sex offenders in a concentrated area is certainly cause for concern."
Another leading theory is the possibility that the whole scenario is the result of a robbery gone horribly wrong.
Article continues below advertisement
"The door was kicked in, so clearly there was some sort of forced entry, which points to something like a burglary or a robbery, but that doesn't make sense because nothing was missing from the home," Lieberman continued. "In fact the dog was even left alive in the home as well.
"So law enforcement is looking at the meth, they're looking at the sex trafficking, they're looking at also the possibility that perhaps the killers hit the wrong house. That maybe this was a burglary gone bad, or a robbery gone bad, or they were targeting somebody else, they came across this house, and they freaked out, for lack of a better word, killed the parents and abducted Jayme."
In Lieberman's opinion, it took law enforcement agencies much too long to for a full-scale investigation to get underway. But he admits this is unchartered territory for the small-town sheriff's department.
"There's not a lot of violent crime in this area, but it's interesting, there are some unsolved cases: One's from 1996, a missing person's case, the other was the murder of another teen, so this happened in that general area and are unsolved as well," he told Howard. "So it's another something that law enforcement can look at."
Listen to Dylan Howard's complete interview with Jon Lieberman above, and also learn exclusive information on Jennifer Garner's new man and how former White House communications director Anthony Scaramucci saved his troubled marriage.