NEWS
Jazz Singer, Actress & Activist Lena Horne Dies at 92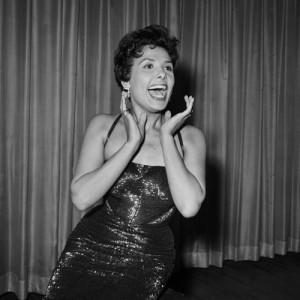 Legendary jazz singer Lena Horne died Sunday at the age of 92. Her death was announced by her son-in-law, Kevin Buckley, but no details were released. The singer, actress and civil rights activist is survived by her daughter, Gail Lumet Buckley.
Lena died at New York-Presbyterian Hospital on Sunday, according to hospital spokeswoman Gloria Chin (via PopEater). No further details were released.
Lena broke down racial boundaries as a singer and civil rights activist. In the 1940s, she was one of the first black performers hired to sing with a major white band, the first to play the Copacabana nightclub and among a handful of African Americans with a Hollywood contract, according to PopEater.
Article continues below advertisement
"I was always battling the system to try to get to be with my people. Finally, I wouldn't work for places that kept us out ... it was a damn fight everywhere I was, every place I worked, in New York, in Hollywood, all over the world," she said in Brian Lanker's book, I Dream a World: Portraits of Black Women Who Changed America.
In 1943, Lena landed one of the title roles in MGM Studios 20th Century-Fox movie musical Stormy Weather. She played the role of Selina Rogers in the all-black musical. Her rendition of the title song became a major hit and the piece her signature sound is best known for.
Some of her most well-known songs include "The Lady Is a Tramp" and "Bewitched, Bothered and Bewildered."