NEWS
J.C. Chasez Evades the Britney Question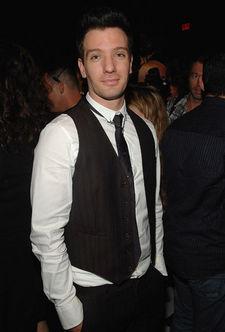 It's okay, J.C., you can say it.
caught last night's MTV Video Music Awards and was left impressed by many and unimpressed by, well, you can probably guess who.
But nice guy that he is, the former Mouseketeer dodged the question when OK! asked him at Jill Stuart's fashion show who he thought was the worst performer at last night's VMAs. "Uh…yeah," he paused. "I don't even know how to approach that question!"
Article continues below advertisement
The singer wasn't shy about his favorites though. gets thumbs-ups for their rockin' performance, as does ex bandmate , who took home two Moon Men last night.
"Linkin Park – in my opinion, I just love the feel of their performance," J.C. says. "It wasn't overly close up on their face, it was shadows and felt like a light show. I also thought and Justin did great."
But nothing compares to and her unapologetic audacity. The comedienne took to the stage following ' universally reviled performance and blasted the troubled pop star, which was perfectly fine with J.C. because "she said what everybody was thinking at the time."
"I thought she was amazing," he says. "She was like this is where it is at right now, let's not kid ourselves folks. I lost my mind, I loved it. I thought she was a show stopper."