NEWS
Jeff Conaway, "Grease" Star, Dies at 60; John Travolta Says, "He Was a Wonderful Man"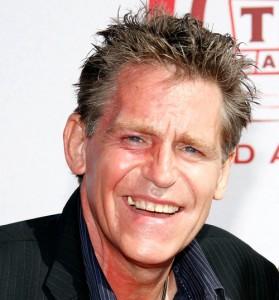 Grease star Jeff Conaway has died today, after reportedly slipping into a coma from a drug overdose. He was 60.
A few weeks ago, Jeff was reportedly found unconscious in his L.A.-area home.
The actor — who battled substance abuse for years — had reportedly slipped into a coma after suffering an overdose earlier this month, TMZ reports, and doctors were not able to revive him.
OK! NEWS: JEFF CONAWAY SLIPS INTO A COMA AFTER DRUG OVERDOSE
Article continues below advertisement
Jeff went public with his addictions in 2008, appearing on VH1's Celebrity Rehab with Dr. Drew and admitting to being hooked on cocaine, alcohol and painkillers.
He was best known for playing Kenickie in 1978 film Grease opposite John Travolta.
John released a statement today about his friend's passing, saying Jeff was a "wonderful and decent man and we will miss him."
John added, "My heartfelt thoughts are with his family and loved ones at this very difficult time."
Dr. Drew Pinsky also commented on Jeff's death, explaining to TMZ that there is no evidence supporting that the actor died of a drug overdose.
"This was aspiration with overwhelming pneumonia and sepsis," he explained, adding "Jeff is another pharmaceutical death from the overutilization of prescription drugs."
Dr. Drew also offered his condolences to the family.
"Please continue to pray for friends and family. They appreciate your support."
Remember Jeff as Kenickie with the rest of the Grease gang in the "Grease Lighting" clip below.