NEWS
Jen Aniston: Piecing Her Life Back Together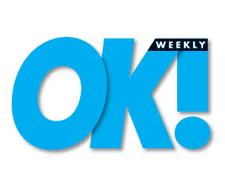 Jennifer Aniston is piecing her life back together after her split from Brad Pitt. After filing for divorce in March, Jen, 36, has been tentatively treading down the path of singledom again. She's been spotted numerous times walking her dog on the beach near her Malibu home, looking thoughtful and no doubt trying to heal the pain of her separation from Brad. To her credit, she's done it all against the backdrop of Brad's reported romance with Angelina Jolie, which couldn't have been easy. Further proof of Jen's resilience and bravery in these most difficult of times came with a stirring appearance on The Oprah Winfrey Show last week.
Article continues below advertisement
The showbiz world ground to a halt to witness Jen's first TV interview since the shock announcement in January that she and Brad — Hollywood's golden couple — were breaking up. Would she mention Brad's relationship with Angelina Jolie? Would she bad-mouth Brad? Would she blame him for the breakup? Not likely. As we expected, Jen proved far too classy for such underhanded tactics. Brad or Angelina's names never came up in conversation as she talked openly with Oprah on the new season of her talk show. Instead, the gorgeous actress, looking casual in a black button-down shirt and jeans, insisted to her fans that she was happy, healthy and ready to begin the next chapter of her life. She even revealed that she was ready to start dating again — news that will have put every eligible bachelor on red alert.
Although clearly emotional when talking about the demise of her four-and-a-half year marriage to Brad, Jen spoke bravely and calmly about her hopes for the future. She defiantly announced to the watching millions: "I'm doing so well!" She quickly dismissed the idea that she has spent the last few months sitting at home analyzing every little detail of her split and wallowing in the unfortunate events that have turned her world upside down this year. "I'm not sitting somewhere dwelling on the past," said Jen, 36. "I'm not fretting or obsessing about something in the future." She said that, slowly and surely, she would rebuild her life without Brad. Jen seemed to express her hopes for a quieter life away from the spotlight and predicted that the attention from the public would one day wither away. "It'll die down eventually," said Jen of the fascination surrounding her private life. "Come on, turn the page," she urged showbiz fans, adding, "I have also come to some peace with it." Jen tried to make the audience understand that being one half of a high-profile couple was difficult and holds just the same pitfalls as a couple who are not famous. "Your personal feelings, your pain, your heart, it's the same as everyone else," explained Jen.
Article continues below advertisement
There were raised eyebrows when Jen revealed that she hadn't ruled out the idea of falling in love again and was ready to start dating. The feeling of sisterhood was strong in the studio. Jen even received a standing ovation when she told Oprah she could let a man back into her life after her divorce from Brad. "I love the unknown," said the former Friends star. "I love the discovery of the unknown," said Jen about playing the love game. However, she did deny reports that she was dating movie actor Vince Vaughn, with whom she stars in the upcoming movie ironically titled The Break-Up. It proved to be the stickiest moment in an otherwise bright and cheery interview. When quizzed about having children, which many suspected — wrongly as it turned out — may have been the cause of Jen and Brad's split in the first place, Jen said, "Do I want babies? Yes, I do. I always have."
The aftermath of the split was obviously a grueling time for Jen. When Oprah, 51, inquired whether she had had a breakdown, Jen replied, "Yeah, yeah I did." With the audience hushed so quiet that you could hear a pin drop, Jen added, "I shed some tears. It's sort of that living in the moment, in the now. All the self-help books... the truth is you sit there going, 'How do I do that?'"
A festive moment happened when Jen and Oprah, two of the most powerful and recognizable faces in showbiz, sipped champagne and toasted Oprah's 20th anniversary of her incredible talk show. The two icons have met many times over the years, both on the sofas of Oprah's show and at various awards shows and events. They struck up an instant rapport and have always been good pals. Jen felt she could trust Oprah to treat the painful subject matter of the breakdown of her marriage sensitively, and that's why she agreed to appear on the show and talk so candidly. No doubt other talk show hosts were watching through gritted teeth as yet another one of Oprah's scoops was unfolding before their eyes.
Later in the interview, as tensions eased, Jen explained that a major factor in helping her get back on track in recent months was yoga. "I'm doing the yoga thing, you know, the mind, body, soul of it all," smiled Jen. "I was doing yoga with my girlfriend and we were finished and we were sitting there just stretching. I looked over at her and I said, 'You know what, I'm feeling a feeling I don't know if I've ever actually felt before, and that is I don't want to be anywhere other than where I am right now — sitting across from you.' A feeling of total peace." By maintaining this kind of positive attitude, the feeling of total peace should continue for Jen for some time.