NEWS
Jen Garner Gets Permanent Protection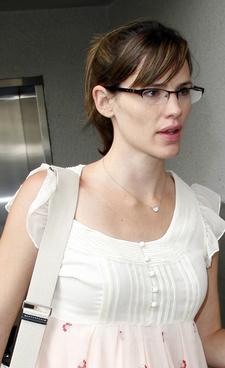 After filing documents detailing a fan's obsessive behavior towards her and her family, Jennifer Garner has obtained a permanent restraining order against Steven Burky, according to TMZ.
The order says that Burky has to stay 100 yeards from Jennifer, husband Ben Affleck, daughter Violet, as well as members of their household, at all times, as well as her home and workplace.
Jennifer says Burky, who has been placed under a 5150 psychiatric hold, has been paying her too much attention since 2002, and has recently become even more of a threat.
Article continues below advertisement
"Mr. Burky has been stalking and harassing me," she says in court documents, as well as sending "packages and letters containing delusional and paranoid thoughts and following me around the country..."
The Alias star says that especially in the last year, Burky's obsessive and harassing behavior has escalated to the point of becoming dangerous and threatening," showing up at her home and saying "God has sent him a vision of her being persecuted in some manner that may result in her death."
"I am currently pregnant and fear for the safety of my second child once born," she writes after expressing her worry for husband Ben Affleck and daughter Violet as well.