NEWS
Is Jen Shutting Out the World?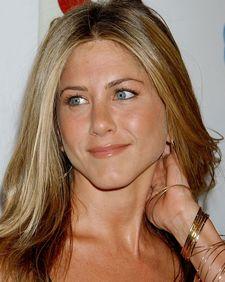 In her upcoming movie Traveling, Jennifer Aniston plays a self-improvement guru whose own life is in a rut. It's a character that seems eerily similar to Aniston's own life as of late. Currently on location in Vancouver, the 39-year-old actress is keeping mostly to herself, choosing to spend time alone, rather than with the other actors and crew members.
Though she did celebrate her birthday earlier this week with some of the cast and crew of the film, a friend of the actress tells OK!, "Almost every night when she finishes work, Jen goes back to her hotel and eats and drinks by herself. Just as often, her evening is a drink and a book. It's pretty much what she does most nights in L.A."
Article continues below advertisement
And when she is in L.A., friends say Jen spends most of her time with her white German Shephard Dolly, who she adopted in 2006.
Friends have tried to help. Following her divorce from Brad Pitt, BFF Courteney Cox persuaded Jen to buy a $15 million home in Beverly Hills but — to this day, Jen has not fully moved into it. Instead, she prefers her cozy Hollywood Hills home that she bought when she first started making money from Friends, and where she and Brad lived when they were first married.
"She goes to fewer restaurants than she used to. She socializes a lot less than she used to," says a pal. "You never see her shopping. She doesn't travel except for those vacations with the Arquettes."