NEWS
Jennie Garth Admits She Has a Thing for Bad Boys: "I Only Like Guys Who Are Not Nice"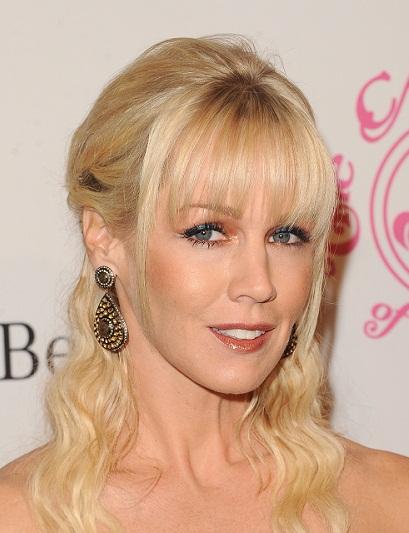 Article continues below advertisement
"I only like guys that are not nice," Jennie admitted. "What is wrong with us girls? It's not like I want somebody to treat me badly. I want somebody who looks like they could treat me badly, but then treats me good."
Well, now we know that pretending to have an interest in Luke Perry's Dylan McKay wasn't a big stretch!
Jennie also dished on her weight loss effort, which resulted in the shedding of 30 pounds.
OK! GALLERY: JENNIE GARTH HAS A GIRLS DAY OUT AT THE MUSEUM OF MODERN ART WITH HER DAUGHTERS
"I'm all about focusing on my kids, but I realized that I was using that as sort of a mask or an escape, so that I didn't have to focus on myself. And so now, I'm turning and looking at myself and thinking, 'What do I need for myself today?' or 'How can I keep myself healthy?' "
Part of Jennie's renewed focus on herself was getting back to small-screen projects — you can watch her tonight in the Nancy Grace-produced Lifetime movie, The Eleventh Victim, inspired by Nancy's former career as a prosecutor in the Atlanta District Attorney's office.