NEWS
Jennie Garth's Dancing With the Stars Blog (10/3)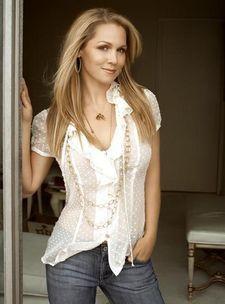 October 3
Hey everybody... I made it through!
I'm so relieved. I was sitting with Albert backstage just moments
before the big announcement and we each thought we were both in
jeopardy. Being in the bottom four was really nerve-wracking.
But I just kept telling myself that it's just a TV show. I'm not a
dancer, this is not my new profession, worse things can happen.
I was shocked it was Albert — I didn't think he was going anywhere.
Article continues below advertisement
Ladies love him! All the women at my daughter's school are like
"Woo-hoo Albert!" He's
such a dear, kind, fun, spirited young guy and he had such earnest hope
of continuing on. His heart was really in it so it's sad. He's adorable and I definitely see big things ahead for him.
Honestly, though, I would have been sad if it had been Wayne. I've
become so, so fond of him from the get-go. I came into this competition
in awe of him and getting to know him and be around him has made me
fall even more in love with him.
As for me, the moment they said we were safe, I thought, "Yay!" Then "Oh no... That means I have to do another dance!"
And of course that next dance just has to be the tango, which I know
nothing about. Most everyone else has their tango complete and I
haven't started at all because I've been under the weather with
laryngitis and working so hard. It's kicking my butt!
I'd better get practicing. Catch up with you soon!
-Jennie