NEWS
Jennie Garth's Dancing With the Stars Blog (10/9)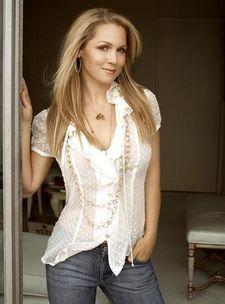 OCTOBER 9
Well I don't know about you, but I thought tonight went really well!
I was so proud of myself for going for it and sticking with the
character and intensity of that dance all the way through -- even
though, you might have seen it, I messed up a couple little things here
and there. Glen was right — I had moments where my frame wasn't what it
was supposed to be, but I was proud that I didn't break out of
Article continues below advertisement
character even in those moments. So for me, it was a huge
accomplishment.
Going into tonight's dance, I was really nervous. I was trying so hard
to psych myself out and say I wasn't nervous at all about falling
again. And to be honest with you, this tango is Argentinian and it's
very steppy and technical and if you miss steps, you fall down and I
did that numerous times in rehearsal this week. Derek and I would just
be dancing along and all of a sudden — bam! — I was on the ground. But
I kept thinking, "Okay, I'm not going to dwell on that. I'm going to
keep moving forward," but it was something that was definitely in the
back of my mind, thinking, "Please don't let me fall!"
And then after we finished, the standing ovation from Carrie Ann was so
awesome! I know they are over there rooting for me, sitting and hoping
Article continues below advertisement
and praying that I do well. I feel that support from them and I was
like, "Did I do well?" And then, she gave me a standing ovation. I was
so excited—even Glen was nice. He called me a tangy pickle... or
something like that! I think that means he liked it?
As for what happens Tuesday night? I hope I get to stay, but you never know. Scores are only half of it.
Catch up with you all tonight after the results!