NEWS
Botox Battle! Jennifer Aniston & Justin Theroux Feuding Over Aniston's Recent Cosmetic Procedures!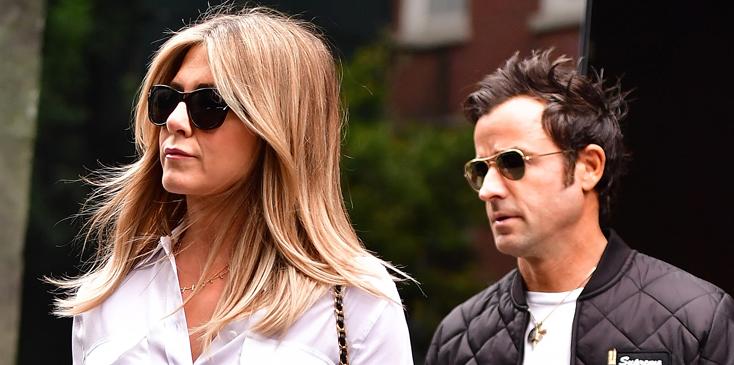 Not a happy camper! Justin Theroux is furious with wife Jennifer Aniston's recent cosmetic enhancement fixation.
Though her rep denies it, a source exclusively told that Jen recently got Botox and fillers. However, the actress' hubby was not too happy about it.
"Justin is constantly telling Jen that she doesn't need it," the source shared, but she's paranoid about again. When she does go, she tries to keep it under wraps."
Article continues below advertisement
The source even confessed that the 47-year-old actress recently went for a procedure while Justin was filming in Australia – though he noticed as soon as he got back.
"Justin thinks she got a touch-up because the spotlights been back on her since Brad Pitt's divorce, so it really struck a nerve with him," the insider explained. "This isn't the first time they've argued over it, and it probably won't be the last."
What do you think about Justin not wanting Jen to get Botox? Let us know in the comment section.