NEWS
Jennifer Aniston Can't Avoid "Lonely" Label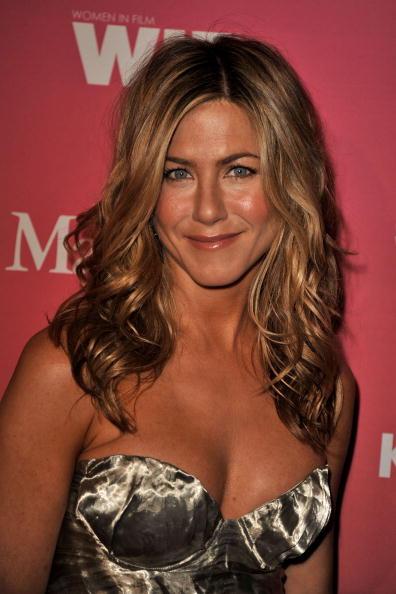 Having your friend interview you would seem like a surefire way to avoid being misquoted or have your words taken out of context, but as Jennifer Aniston has learned, even that can't protect you.
Jen's pal interviewed her for her recent spread in Elle, but she tells E!'s Daily 10 in an interview airing tonight that the gist of the article still ended up off.
"It's just their headline of 'Lonely Girl' that's sort of bulls**t," Jen says. "I agreed to do it because how many times have I done an interview — every time — and you're misquoted and stupid sound bites get taken out of context and all of that….still happened with this. It's unavoidable."
Article continues below advertisement
In the article, Jen was quoted as saying, "I'm not going to ignore the pink elephant in the living room. It's fine. I can take it. If I'm the emblem for 'this is what it looks like to be the lonely girl getting on with her life,' so be it."
Jen's not the kind to let the lonely label set her back though, as she adds, "I'm not upset about it. I just find it funny."