NEWS
Jennifer Aniston's Family Speaks Out About Her Wedding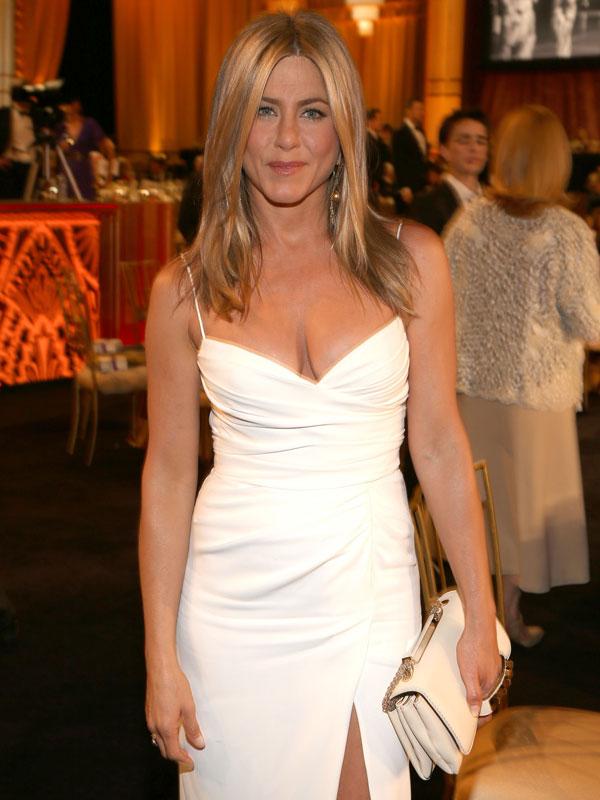 Article continues below advertisement
"I expected more glamour and it was all very low key," he said. "And I, you know, most of the people — there weren't that many stars. It was small wedding. There was only like a couple hundred people."
Markos, who hasn't spoken to the star since her engagement, says their family is so huge, one can really only invite immediate family and first cousins, so it was no surprise her nuptials were "top secret" with Brad.
OK! NEWS: IT'S OFFICIAL! JENNIFER ANISTON AND JUSTIN THEROUX ARE ENGAGED!
He was "sad" when the marriage ended — "I liked him...very warm family"— and says Jen wouldn't marry just for fame, adding that it's hard for anyone to find love, even her.
"Anything that, you know, makes her unhappy, makes us unhappy.  It is that simple," he said. "You know, I mean, I don't think the star thing has anything to do with it.  It has to do with Jennifer finding somebody that, you know, can compliment her and that they can, you know, give her happiness, that's all.  That's all that life is all about."